Individual Coaching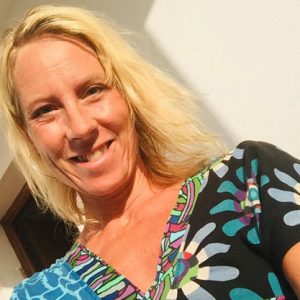 1:1 Transformational coaching
Through the stressful lives many of us lead today we can easily become disconnected from ourselves. We can no longer hear our own voice in the noise of society, our stressful life situation and all the to-do´s. Does this resonate with you?
After some time we often confuse society´s demands, cultural demands and our family´s demands with our own. To be able to live a sustainable, happy and healthy life in the long run and getting closer to our dreams- big and small- we have to embrace practices that assist us in getting clear on what we actually want. My goal as your transformational coach is to assist YOU in the process of discovering your true goals and reconnect to yourself. There is a paradigm shift happening now. We tried the road of stressing out while working and at the same time exploiting the planet. The time is now to come back to balance and to ourselves.
Please contact me for pricing and details at jenny@soulplanet.se
I am a licensed mental trainer since 2018 (SLH international), a yoga teacher and have several years of experience of hosting retreats and doing leadership coaching. I am also a podcast host of "The game changers podcast" and have a certificate in Plantbased nutrition from Cornell University. I believe we are at a paradigm shift in this world where we have to come back to living sustainable lives and to a greater extent live fulfilled lives. When we as individuals do this we can make sustainable choices for ourselves and it affects our body the rest of the world positively.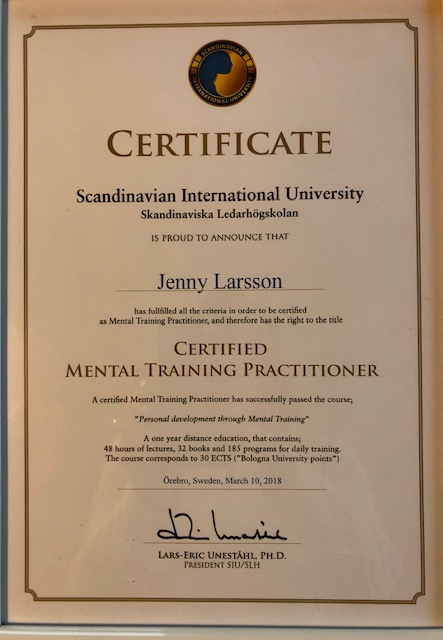 Feedback/references:
ANNIKA GREEN BERGANDER
"I saw an Instastory from Jenny about the healing sessions she offers. I felt in my heart that I just had to try. It was magical! Apart from a beautiful me-time I felt the energy she sent out to me. I felt my heart beating and that something had started to shift within me. I can highly recommend Jenny to do healing!
I also signed up for Jennys coaching sessions. To help me get a grip in my life. Combat stress, realize that I have to help me first to help others, get yoga and meditation in my life, learn to listen to my heart and intuition. To help me make my brain to work for me and se everything from another point of view. 8 weeks, the best and most precious gift to myself ever.
So much love to you Jenny!"
MARIA
"I do not attach as much importance to what other people think of me and my actions and I am more confident with myself and my own decisions.
I dare to say yes to new challenges and opportunities.
I have been given many different tools to handle different situations, which makes me feel calm in uncomfortable and stressed situations that I did not feel before.
With the above, since we last saw each other, I have been offered and accepted the position as production manager. This is something I have a hard time seeing that I would have gotten into without your coaching and the program. Thank you so much!"
KRISTINA
"Jenny and her coaching program made me reflect and realize what I did, over and over again in my life. I managed to identify the patterns that were not sustainable for me. She helped me to find the problems and made me take the first step towards real change."