Yoga walk with dog 20 september 2020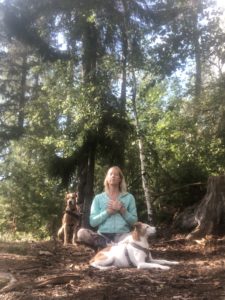 Join me for this beautiful event that combines yoga and being in nature with our best friends.
Read More
Wellbeing weekend & Sherry marathon 16-20 april 2020
This is a special weekend where we will offer you to participate in the epic Sherry Marathon. You can run 10, 21 or 42 km through the beautiful vineyards of Andalucia and the historic city centre of Jerez de la Frontera.
Read More
Wellbeing weekend Shine bright Yoga and Meditation 6 may- 10 may
This very special weekend we will go deep into ourselves and there will be yoga, meditation and mental training excersises. All will assist you in shining your light brighter and step into your authentic self.
Read More